Greetings! My name is Rogelio Delgado and I am a 3D Environment Artist for Bungie Inc. I graduated from Full Sail University in February of 2012. In the time since my graduation I've worked at a variety of places, from volunteering at Full Sail and working at a L.A. Fitness all the way to Bungie Inc.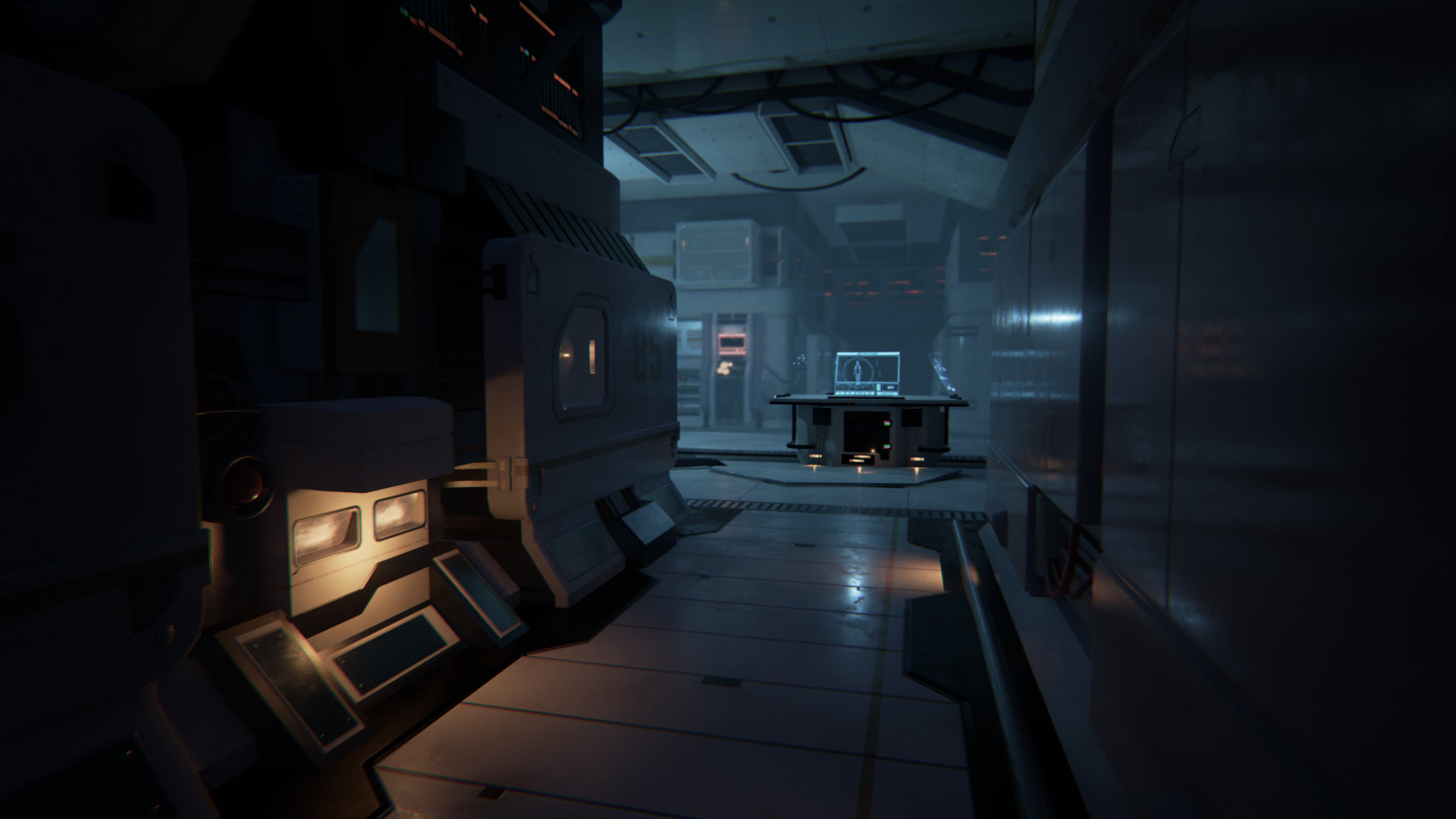 So you've just graduated Art School- Now what?
After busting your butt to graduate school it is easy to feel content with your accomplishments and entitled to a job or a career. What most people fail to realize is that the portfolio you graduate with will most likely not be the one that gets you hired. Graduation is just the beginning of a long road to the studio of your dreams. There certainly are exceptions but for most people that rule applies. The key is to use your time wisely and effectively, as well as learning new things you may not have been taught in school.
Study always, study often
After I graduated I spent a lot of time continuing to learn. I wanted to fill in the blanks that school didn't fill. I spent a lot of time on the Polycount wiki and forums, dissecting what the masters were doing. There is a lot of technical nuance to what we do in our industry and there is always more to learn. Creating small projects with the goal of learning something new is a great way to slowly and consistently build up your skills and knowledge. However, there are certain concepts that you may only fully grasp with experience or becoming involved in the art community.
Gaining Experience, Sans experience.
One of the hardest parts of graduating a Game Art Program is the fact that most of the time, you only learn what it takes to make pretty art. Making fantastic art pieces is great and liberating, but games are interactive experiences. When art is in motion and serves a specific purpose (needing to render at 60 frames a second at a high resolution for example), performance optimization becomes a big deal. I find that most artists are not well versed in the technical side of making games. Learning about vertice counts, draw calls, hard edged UV seems, face and vertex smoothing, tangent normals, and other technical topics will give you a serious edge when interviewing for a job. Learning topics about game design in general can only help your cause as well. It's important to not just think like an artist, but to think a bit like a designer as well. Studios don't just want pretty art, they also want art that can be molded to fit a specific purpose and perform well.
Another huge hurdle for recent graduates is being passed up because of lack of professional experience. I won't go into every single way that you can gain Game Art experience sans a job, but there are ways to achieve it. Paid freelance is ideal, but it can be difficult to find good clients and projects without prior experience. Royalty based projects aren't ideal, but they offer the chance to work in a team setting and to build your portfolio. With the advent of digital storefronts such as the Unity Asset Store and Unreal Marketplace, creating content for other developers to buy and use serves as a great way to build experience and make a little bit of money too. Workshops like the DOTA 2 and Team Fortress 2 item shops also serve to be great resume boosters, as they allowing you to gain experience working in an established art pipeline.
Many of the people I network with are struggling to find work and get their foot in the door. I was in that spot as well. I questioned if Art School was even the right choice. But as I mentioned before, it is all about the grind and your willingness to use any free time you can find. Your chances of making it are directly tied to how you can use your time effectively.
Using your time effectively
After a few months of rejections after graduating, I realized that studying wasn't getting me income. I needed money to survive the onslaught of bills and loan payments that were on their way. After a stint at a local L.A. Fitness in NY, I applied for a job at Legend 3D to do Stereoscopic 3D Conversion. No, this was not game art. It did however pay the bills and I got to be around other artists. There is no shame in working in a closely related field while you reach for your dreams. The hard part is not settling for that work if you aspire to more. During my time there I met some awesome people and had great fun; but I always hungered for more. I actually lost a friend because I wanted to stay in and work on my portfolio while he wanted me to go out and party. These things are going to happen. You will constantly be pulled away from your work but portfolio is everything.
Portfolio is King
At Legend 3D I worked 10 hour days 6 days a week. I had a 2 hour commute total as well. Finding time to work on my portfolio was near impossible. It's important to realize that the work that you do on the side directly translates into your hire-ability. Your portfolio work literally translates into jobs. I was stealing away 5 hours of sleep a night, on top of my 12 hour days, to work on the "Monthly Noob Challenge Number 4" over on Polycount. It was time well spent! It was a huge reason I landed my first game job at WB Games Turbine in Boston.
So you've just landed your first game job- Now what?
It is very easy to feel accomplished after your first game job that you get lazy. A lot of people stop working on their craft outside of work because they do it at work. But very seldom is your first game job at your dream studio. If it is, due to the volatility of the industry it won't last forever. It is very important to work on strengthening your portfolio when you are employed. Staying in sync with the newest workflows, tools, and engines is incredibly important. I loved my time at Turbine Inc., but it was contract and it wasn't guaranteed to last. I knew I had to continue strengthening my portfolio. Here are some tips I have so that you can do the same.
Scenes AND assets: This can be very controversial; A lot of people that I talk to in the industry tell me that they prefer to create single polished assets instead of whole scenes. While I respect them and their advice, I see it differently. Creating an entire scene shows that you have a basic knowledge of key components that make up Environment Art. Lighting, Color, Composition, and World Building are hugely beneficial skills for an environment artist to have. Not only can an entire scene show off your auxiliary skills, but you can take one or two key assets from the scene and make them "Hero Props". You can show them off in a breakdown as individual assets. In my experience, creating fully composed scenes has been a huge benefit.
Eyes and Iteration: The more you post your work, get critiques, and iterate based on feedback from others, the better your work will be. Communities like Polycount, Artstation, and Ten Thousands Hours (Facebook) are all extremely useful resources for community feedback on your art.
Shoot for your dreams: Do you have a dream studio that you aspire to be at one day? Craft your portfolio work in the style of their games. This may seem obvious, but it took me a while to fully understand. This doesn't mean you can't have a variety of diverse styles, but if your dream studio is Gearbox and you have nothing that looks like Borderlands in your portfolio, you're going to have a rough time.
You've implemented my tips and made some awesome art. What happens when the stars align and you land an Art Test for your dream studio?
You just got an art test!… Now what?
After my contract job at WB Games Turbine, I landed a gig in Durham NC. I continued to work on my craft while there, and it was with much luck that I did. I wound up getting laid off only a few months after acquiring the job. At this point in my life I was going through some pretty major changes and hardships. I would be lying if I didn't say it affected my art in a negative way. It was the hardest point of my adult life thus far and at times, art was far from my mind. After applying for many jobs and talking with many helpful recruiters I was given an art test for a huge start up in NC. I bombed it. Then landed another for a company in Redwood City and once again bombed it. I continued to bomb tests and wound up with about 5 failed art tests in a matter of just a month. With what I was going through in my life and all of the rejection I was facing it took everything I had within myself to keep going. I know that a month and a half is by no means the longest stretch of time an industry professional has gone without a job, but the amount of rejection in that amount of time would make anyone question themselves. I then received my 6th and final Art Test. It was from Bungie.
Research: Before you even start the test, you should be researching what the style of the company is, what style you are going for, and you should know exactly what quality bar you are shooting for. Google the company's name and "Art Test" and see if you can find any passing examples in the wild. Dissect what they did correctly and try to see if you can match or beat it.
Ask questions: Don't be afraid to ask questions of your test givers. In fact, they probably expect it! If you find yourself lost at all in any of the details, poke the people you are in contact with and find out some answers. If you are afraid they are being purposefully vague don't sweat it. The answer back will either confirm or deny that suspicion.
Quality over quantity: Make sure that whatever work you decide to tackle is quality work. Specifically, it is better to come up short with the amount of work you were supposed to do as long as what you hand in is highly polished and functional for what they desire. It is very easy to try and spread yourself thin making your entire scene exist, but not shine. Next, try to add your own personal flair to the scene or object. Adding a little extra polish in the form of your style will go a long way to impressing your future employer.
Keeping focus: Most artists that I talk to acquire art tests under duress. In this world there are so many ways to lose focus, staying on task is never easy. I know it isn't the most eloquent suggestion, but having a strong will power can help you when you find yourself losing focus. Talking to yourself and telling yourself how much the test means to you is an effective way of keeping on task. Inspiration and motivation are on short order if you are going through hardships during a test, but knowing or envisioning how your situation will change for the better if you pass can help. Also, talking to other artists about the (non-NDA) test and what you are going through can really help get you through it. We work in a wonderful community of artists that are always willing to lend a helping hand and I couldn't have done it without the help that I received from some of my best friends both in and out of the industry.
The community
I am extremely lucky to be a part of such a wonderful community of artists and people. Staying active in the community will help keep your skills sharp, as well as embolden relationships for the future. Pick some kickass artists and follow their work, chose a newbie and help him out with his art, or post work of your own. Even after completing my 4th week at Bungie, I still walk into to work and say "Wow". I am astonished to be a part of something so grand. I am still not satisfied though. I look to my 3D Art idols like Tor Frick, Rogelio Olguin, Paul Pepera, Joe Wilson, David Schultz, and Scott Homer and strive to be as good as them one day. That is the kind of passion you have to have to make it. Hopefully with some of the tips I shared, I can help you inch closer to one of your dreams. Good luck!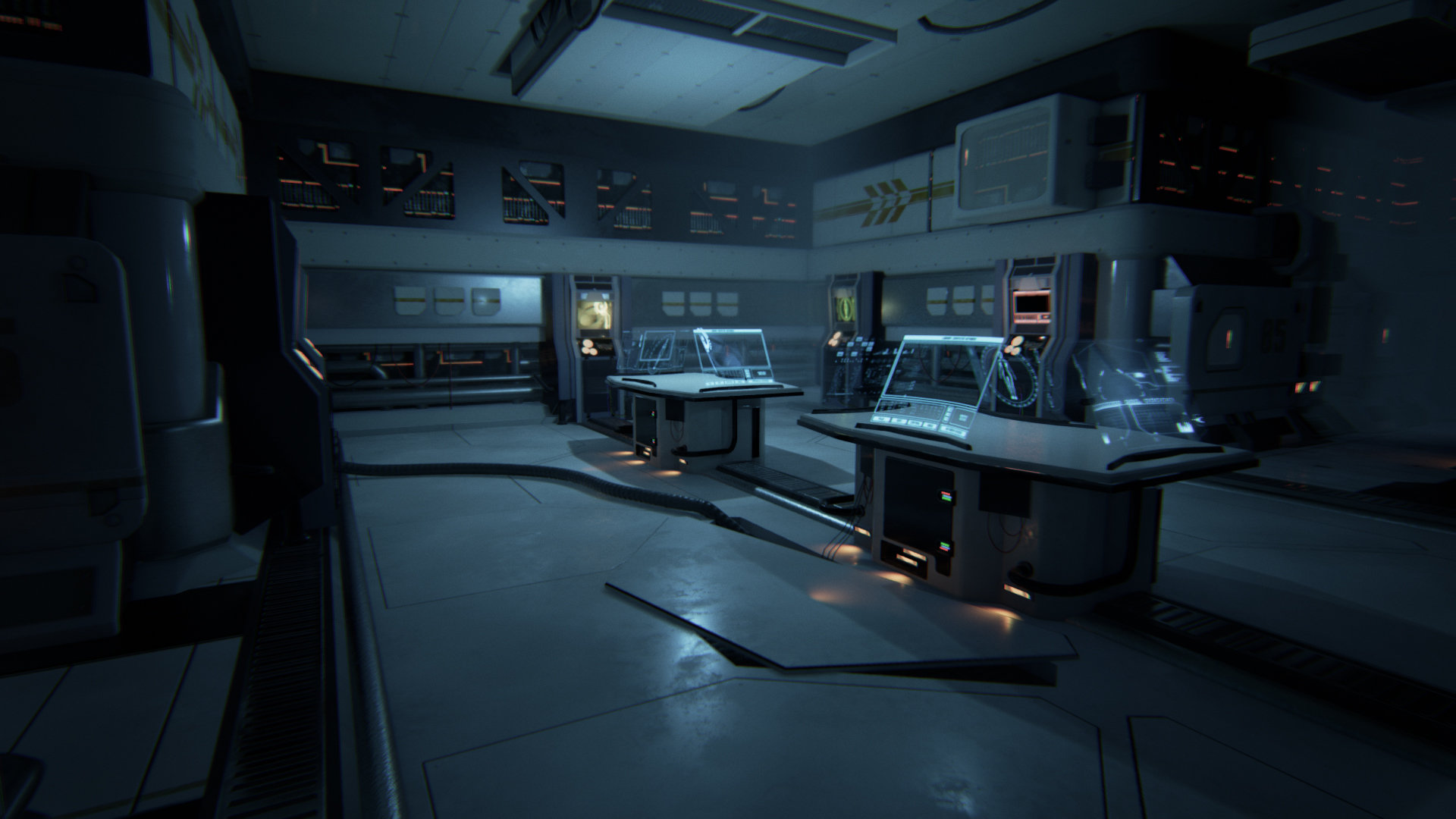 About the Author:
Rogelio Delgado achieved his Game Art Bachelors Degree from Full Sail University and became a Lead Instructor for iD Tech® shortly after graduation. He has contributed to such titles as Infinite Crisis, The Secret World, and Destiny. He currently resides in the greater Seattle area and works for Bungie Inc. as a 3D Environment Artist and Lighter. You can check out his portfolio at www.3dworldartist.com and follow him on twitter at @rogeliod